Services
Reliable Community Title Company can assist in coordinating and providing a wide variety of services to facilitate the efficient closing of a residential transaction, including issuing title commitments, endorsements and policies, underwriting, recording, escrow services, and additional services which can include:
Title Search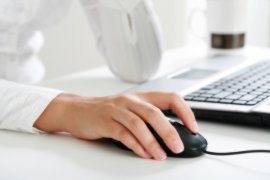 A title search is a detailed examination of the historical records concerning your property to verify your ownership. These records include deeds, court records, property and name indexes, and many other documents. Reliable Community Title works with title companies in various Missouri counties to provide expanded coverage through the state. The purpose of the search is to verify the seller's right to transfer ownership, and to discover any claims, defects and other rights to burdens on the property. It will help answer several questions to ensure you are purchasing your property or land without any legal complications down the road:
Does the seller have a saleable interest in the property?
What kind of restrictions or allowances pertain to the use of the land (real covenants, easements, or other servitudes)?
Do any liens exist on the property which need to be paid off at closing (mortgages, back taxes, mechanic's liens, or other assessments)?
Title Insurance
Title Insurance is a safeguard against loss from defects existing in the title of your property. Defects can include fraud, forgery, undisclosed heirs, etc. It will defend against a lawsuit attacking the title as it is insured, or reimburse the insured for the actual monetary loss incurred, up to the dollar amount of insurance provided by the policy. Reliable Community Title is an authorized underwriter for First American Title Insurance Company, Old Republic National Title Insurance Company, and Agent's National Title Insurance Company, offering both lender and owner title insurance policies.
Closing Services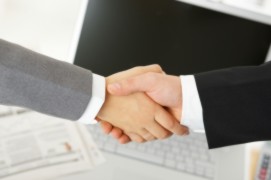 As a neutral party, Reliable Community Title will coordinate the interests of the seller, buyer, realtors and lenders by conducting the closing in our office. Our closing services include preparing the required documents, adhering to lender's requirements, distribution of funds, and much more.
Construction Disbursement
Construction Disbursements provide a smooth delivery of funds from the owner and lender to the construction contractor or to the workmen and materialmen. Protection from misappropriation of construction funds is provided through the use of mechanics' liens, construction inspections and a detailed payment trail.
Owner and encumbrance reports
Owner and encumbrance reports are simplified non-insurance title reports designed for informational purposes to aid in closings of equity and home improvement loans. The reports are based on research we conduct utilizing public records, including the County Assessor's and County Tax Collector's tax rolls.
These reports consist of the following items reflecting:
Current owner of the property
How the property was conveyed to the current owner
Open mortgages
Liens and judgments
Tax information
Legal description